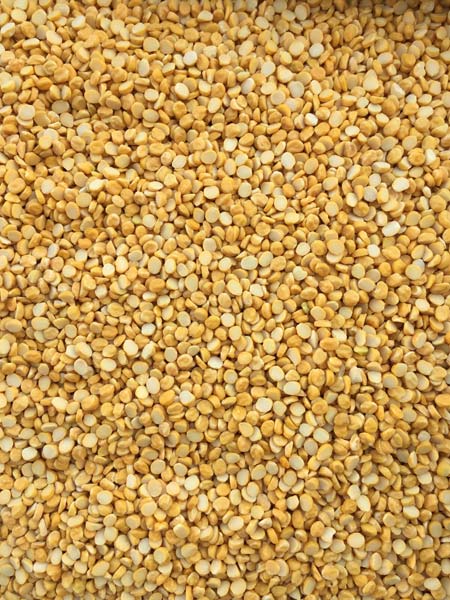 Split chana dal or Bengal gram is popularly consumed in various dishes throughout the country. Apart from being used in preparing dal recipes, it has several other innovative and interesting uses in different salads, upma, curries, deserts, soups, pakodas and many more dishes. Chana dal is endeared by every Indian, as it is an essential part of tempering rice or rawa made dishes, and when dry roasted, everyone loves munching a handful of them. For rich recipes it goes well with cabbage or bottle gourd preparations and served with pakwans.

Every split chana dal supplier in Madhya Pradesh provides high quality legume as a great source of protein. Being rich in proteins, chana dal is a popular choice in various vegetarian as well as vegan recipes.

How to buy best quality split chana dal?
When you are searching for a split chana dal wholesale supplier in Madhya Pradesh or other regions, be sure that if the dal is sourced from the best vendors in the market and if it has been packed in the best hygienic way possible.

It must have food quality grade certifications such as AGMARK, just to make sure it contains no impurities or harmful external particles such as stones, chaffs, etc. And, it's always better to purchase unpolished chana dals as those will exclude any sorts of artificial polishing on them. It will be richer in nutritional values and will be less moist.

Nutritional values of split chana dal:

89 grams of split chana dal can be cooked to serve 3 people. It includes
• Calories – 331
• Protein – 18 grams
• Carbohydrates – 53 grams
• Fat – 5 grams
• Folate – 131 mcg
• Vitamin B9 – 65.5%

Any split chana dal supplier in Madhya Pradesh provides packaging with printed total nutrition value on its back.

Health benefits of consuming split chana dal:

• Due to its rich nutritional value, chana dal is recommended to be consumed by the pregnant women. It benefits RBC production. Its folate and folic acid contents support development of new cells in the body.

• Chana dal is recommended for the diabetics too. It contains low GI (glycemic index) thus good to fight the symptoms of diabetes.

• Vegan and vegetarian diet prefer including chana dal due to its high protein content. Hence, it is a good source for micronutrients essential for good health.

• Except for offering tremendous energies, it is loaded with essential vitamins and minerals. In fact, it is a popular source for vitamin B complex (B1, B2, B3 & B9), which helps in glucose metabolism.

• And, chana dal is rich in dietary fiber. Your daily requirement of fiber intake can be fulfilled by consuming 1 cup of cooked dal.

Uses of split chana dal:

This split lentils can also be called as baby chickpeas. Many savories as well as sweet dishes demand its presence. This highly nutritive dal offers good aroma and rich taste in the food.

Chana dal when grinded, besan is produced, which is gluten free. Besan is a popular ingredient in every Indian household. It is used in preparing pakodas, pancakes, ladoos and chillas.

Include it in your everyday diet and stay healthy!
This entry was posted on September, 09, 2020 at 10 : 40 am and is filed under Chana Dal. You can follow any responses to this entry through the RSS 2.0 feed. You can leave a response from your own site.